Your local church or organization can benefit from a carefully developed and professionally managed investment program rooted in the Three Simple Rules of Methodism's founder:
"Do no harm" … be socially responsible.
"Do good" … make a positive impact.
"Stay in love with God" … serve your mission.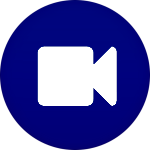 View the latest quarterly investment overview
Follow the links below to download or view information about investment opportunities and fiduciary accountability through the Foundation:
---
View an Investment Overview video from July 2020 with James Lumberg, founder of SouthCol Advisors.
---
Forms: visit the "Resources" page for forms relevant to account holders.
The Foundation's Investment Policy Statement guides our Investment Program, giving direction to the Investment Committee of our Board of Directors.  The Investment Committee meets at least quarterly with our Investment Consultant, SouthCol Advisors.
Detailed information about investment management by the Foundation is available on request.
Contact us to learn more or to schedule a time to meet with you.